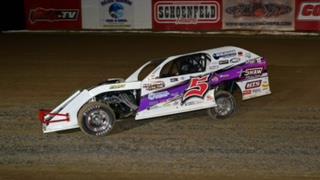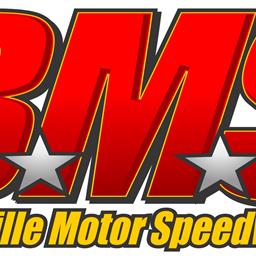 9/23/2022
Batesville Motor Speedway
---
Race for Hope 71 Night 1 Win Goes To Jeff Taylor
BATESVILLE, Arkansas . (09/22/22) – Jeff Taylor raced to victory lane on Thursday night with a $4,000 triumph at Batesville Motor Speedway for night 1 of the Race for Hope 71.
From the fifth-starting position the Batesville, Ark. racer took the lead on the final laps from leader and brother, Peyton Taylor who fell from first to second.
Peyton Taylor would start outside front row where he led the first of 28 circuits around the track, before seeing Jeff Taylor take the top spot on lap 29 where he would lead the remaining two laps to win night 1 of Race for Hope 71.
Ninth place starting Wendell Wallace would rally his way inisde the top 3 to finish behind the Taylor brothers.
Two more nights of racing action remain during the Race for Hope 71 presented by IMCA.TV with Friday nights action to kickoff again at 7:30. Night 2 will see another complete round of heats and features giving all drivers the chance to win $4,000 again as well as earn points towards the high point bonus and championship belt to be awarded Saturday night.
Be sure to stop by the souvenior stand at the track and grab your Race for Hope 71 exclusive apparel.
For more information visit www.BatesvilleMotorSpeedway.com
The Race for Hope 71 is sponsored by and would like to thank all of their sponsors including- IMCA.TV, Bad Boy Mowers, Skyway Auto Group, WestRock Coffee Company, Nutrien Ag Solutions, Hoosier Racing Tire, Schoenfeld Headers, and Raptor Designs.
Photo Credits to: Seth Brickey
Race for Hope 71 Night 1 Results
9/22/2022-Batesville Motor Speedway Batesville, Arkansas
Taylor, Jeff Batesville, AR
Taylor, Peyton Batesville, AR
Wallace, Wendell Batesville, AR
Everrett, Dallas Cabot, AR
Walsh, Shawn Ash Flat, AR
Gregory, Garrett Tomball, TX
Hartwick, Spencer Quitman, AR
Walsh, Brandon Ash Flat, AR
Stewart, Nathan Bryant, AR
Smith, Brandon Floral, AR
Avey, Chad Judsonia, AR
Laney, Cody Torrance, CA
Schoenfeld, Dennis Van Buren, AR
Carter, Chris Redfield, AR
Witt, Roger Batesville, AR
Schmidt, Jayden Seymour, WI
Meilke, Landon Jonesboro, AR
Wilkey, Ashton Batesville, AR
Moreno, Andrew Jonesboro, AR
Mosley, Travis Batesville, AR
Brooks, Wayne Bald Knob, AR
Knight, Dillon Burlison, TN
Moore, Grayson Jonesboro, AR
Jeffrey, Rusty Batesville, AR
Article Media
Back to News