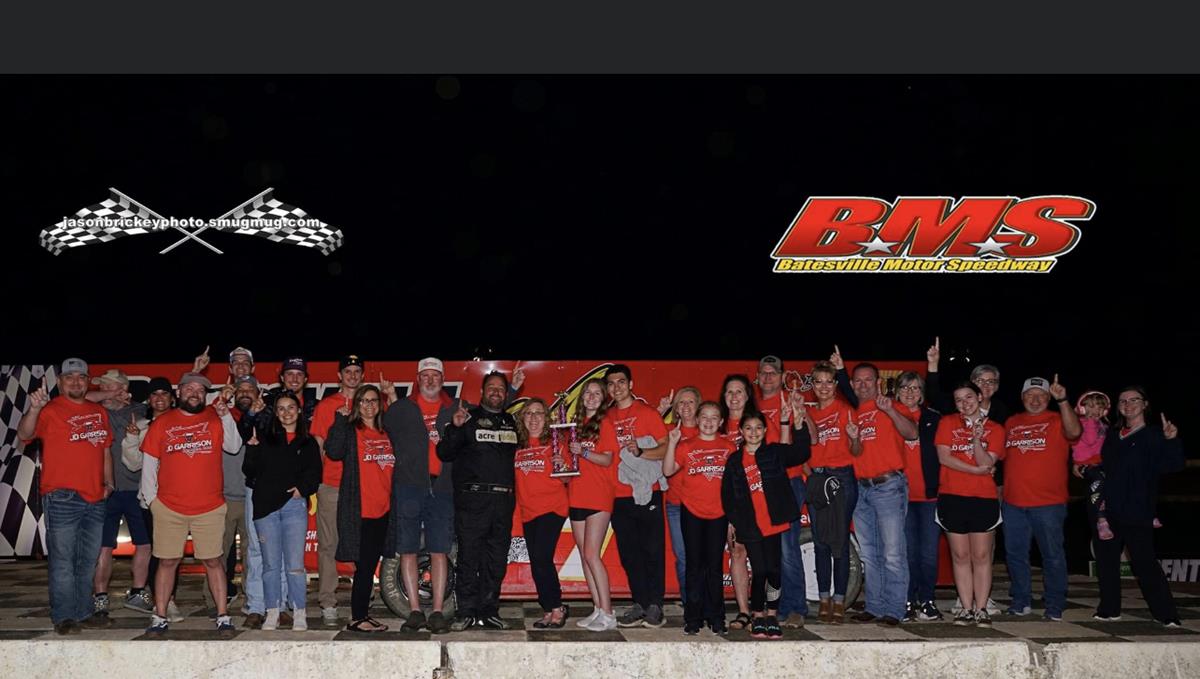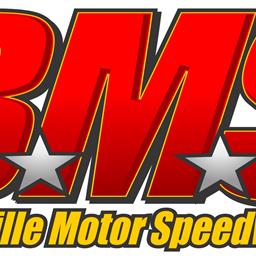 5/24/2023
Batesville Motor Speedway
---
JD GARRISON MEMORIAL RESULTS - MAY 20, 2023
Thanks to everyone that came out to Batesville Motor Speedway to support the IMCA STOCK CAR JD GARRISON MEMORIAL on Saturday night! Great crowd /great racing!!.
Victory Lane photo shows just how much JD was loved by all his family and friends.
Mitzi Garrison (JD's wife) joins Peyton Taylor in Victory Lane to congratulate him on the win!!
IMCA STOCK CAR 32 Laps
A FEATURE 1
Finish/Start # Competitor Hometown
1 3 7T Peyton Taylor Batesville, AR
2 10 26L Patrick Linn Little Rock, AR
3 8 8W Randy Weaver Little Rock, AR
4 9 1 TJ Herndon Atwood, TN
5 1 7 Joe Payne Concord, AR
6 5 UFO Wayne Brooks Bald Knob, AR
7 7 11 Richie Tosh Salado, AR
8 2 18 Roger Witt Batesville, AR
9 22 14B John Bubbus Bauxite, AR
10 12 737 Tony Anglin Walnut Ridge, AR
11 13 82 Curtis Cook Conway, AR
12 4 86E Jeremy Russell Brookland, AR
13 16 G1 Whitney Nunally Black Rock, AR
14 19 17M Stephen Morrow Batesville, AR
15 6 N1 Dale Nelson Milan, TN
16 14 43 Scooter Scruggs Little Rock, AR
17 17 0F Mason Beck Urbana, MO
18 15 14E Drew Armstrong Alexander, AR -
19 18 6X Haydan Hartwick Tumbling Shoals, AR
20 23 40 Derek Brown Stoutland, MO
21 11 43N Tommy New Dover, AR
22 21 26JR Hayden Linn Little Rock, AR
23 24 13J Matt Lantz England, AR
24 20 44N Brent New Dover, AR
Back to News